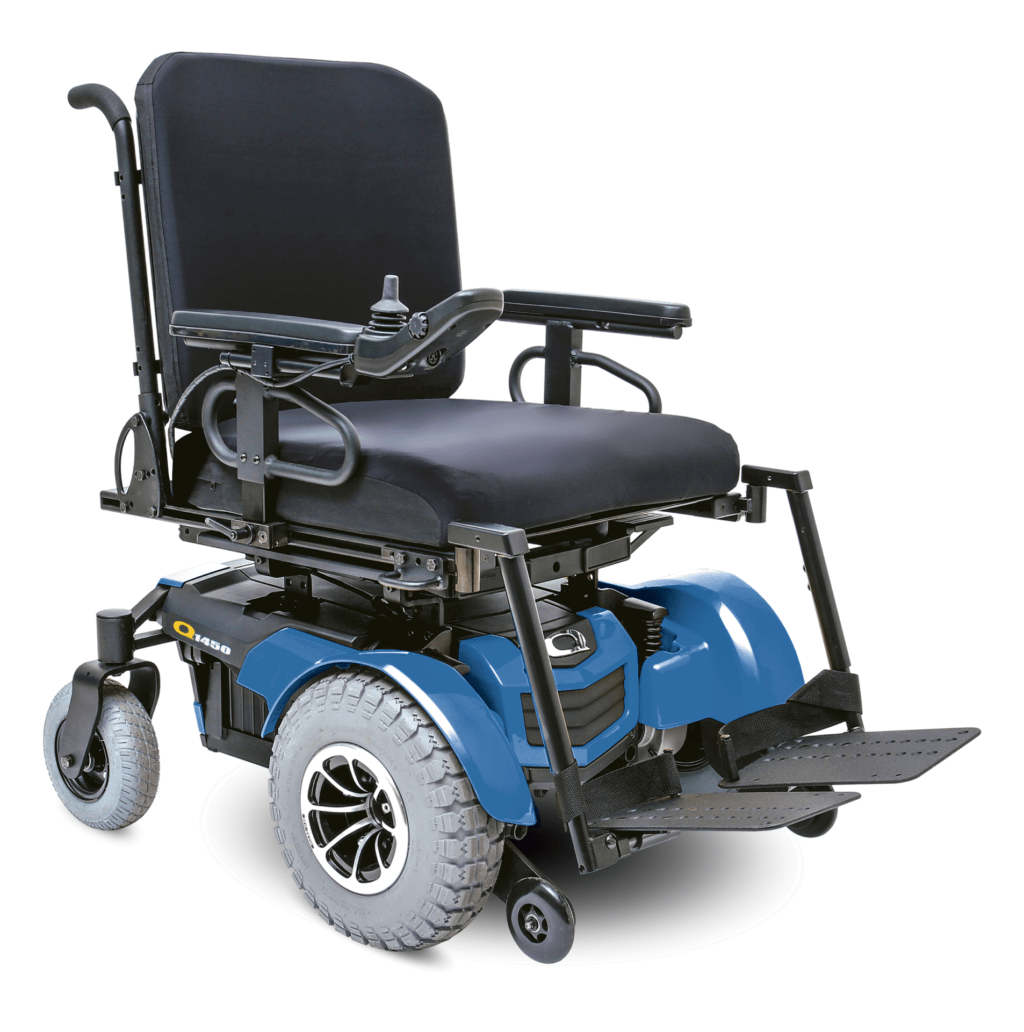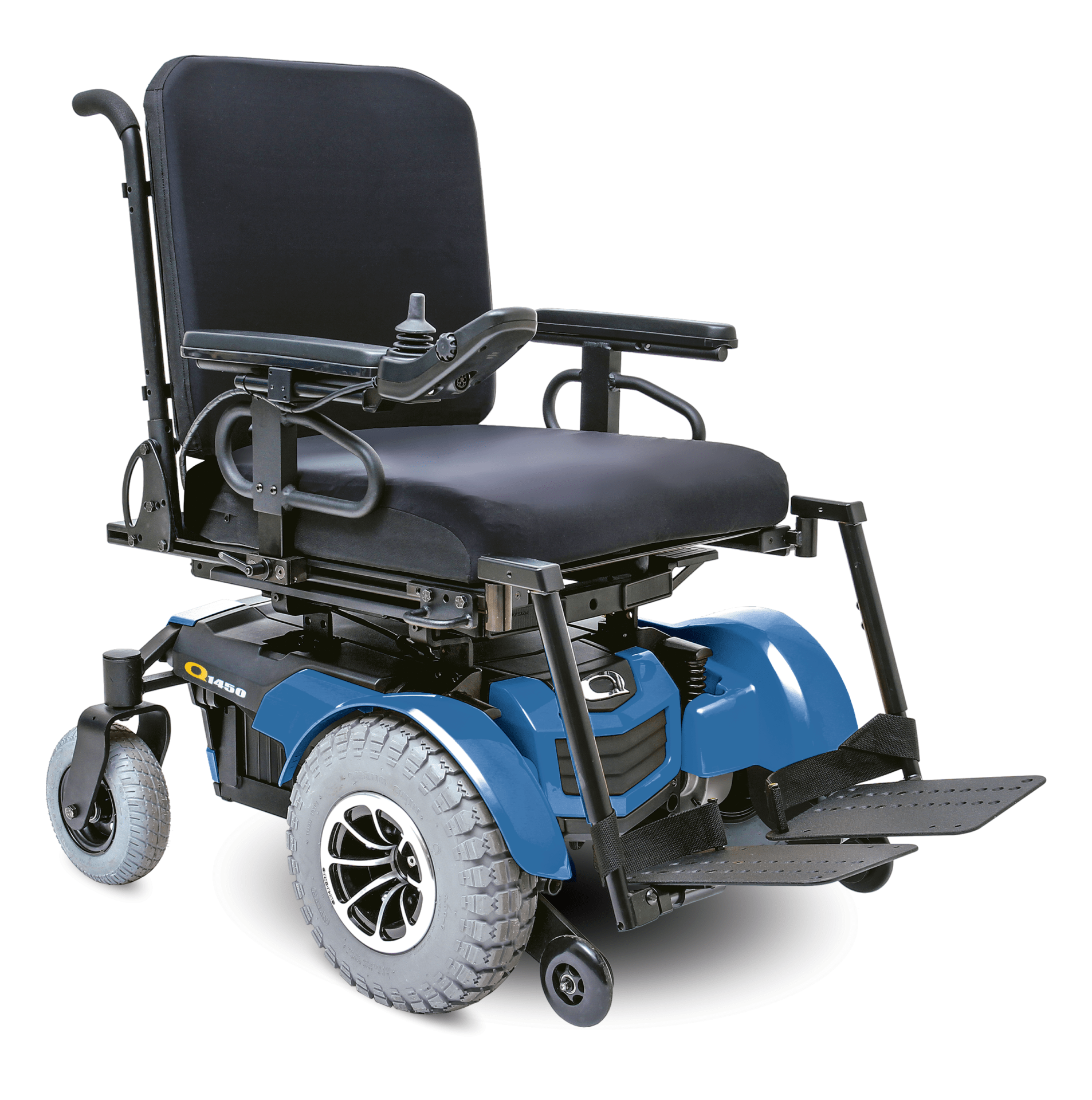 Q1450
MDR Class I (2017/745/EU) Medical Device
High performance, high efficiency
The Q1450 front-wheel drive bariatric power chair features an innovative design that provides exceptional outdoor performance while delivering outstanding tight space maneuverability. The Q1450 accepts a complete range of rehab seating and electronics options.
Specifications
Weight capacity
272 kg
Maximum speed
Up to 7,9 km/h
Ground clearance
38 mm
Turning radius
673 mm
Length
972 mm
Width
743 mm
Drive wheels
14" flat free
Caster wheels
Rear: 9" flat free
Suspension
Yes, swing arm suspension
Range
Up to 26,5 km
Base weight
88,5 kg
Drivetrain
Two motor, front-wheel drive
Battery
62 or 75 Ah
Battery weight
62 Ah: 18,7 kg
75 Ah: 24,4 kg
Charger
8 amp, off-board
Overview
Download our
product brochure
Download our product brochure here to get an overview of our 2021 product range!
Features
272 kg weight capacity
Maximum speed up to 7,9 km/h
High-performance, high-efficiency motor package
Accepts a wide range of seating and positioning systems