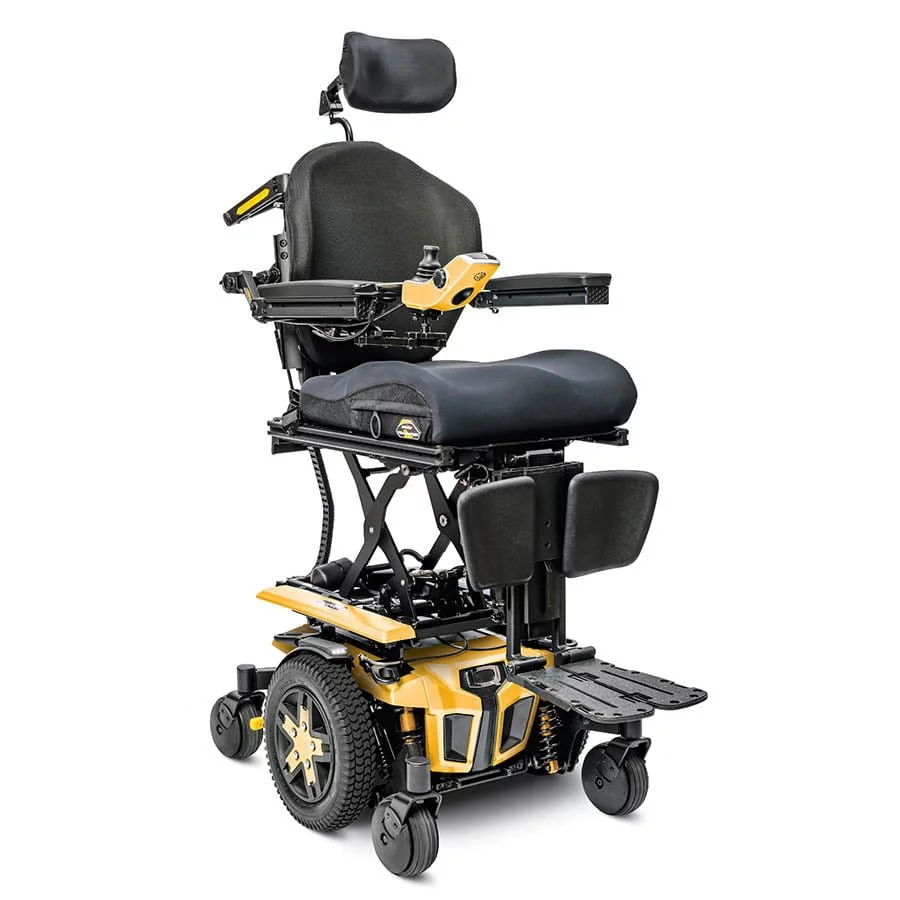 Quantum Rehab power chairs consist of a wide array of models, each incorporating various components to accommodate the comprehensive needs of individuals requiring a complex rehab product.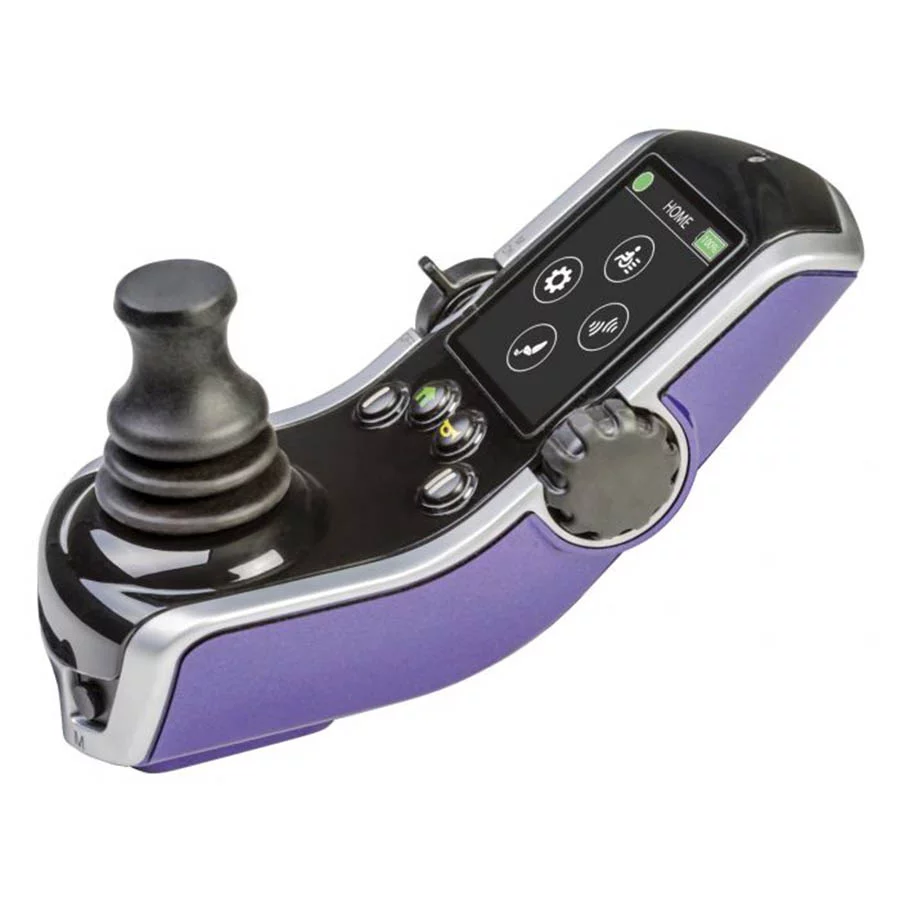 Quantum Rehab offers a full line of electronic drive controls for fully customizable rehab solutions. The Q-Logic 3 Advanced Drive Control System creates an adaptable, expandable control system that serves even the most complex needs while delivering a host of exclusive features.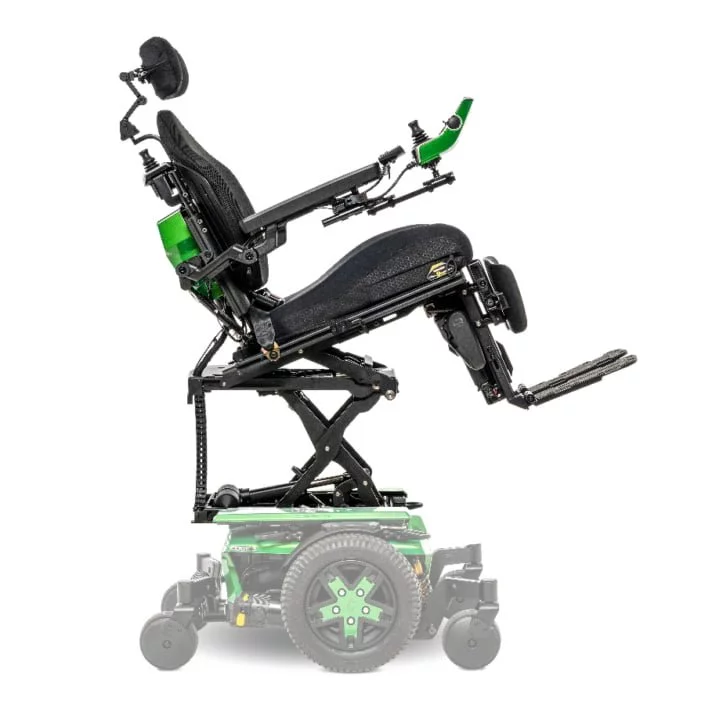 Quantum Rehab offers a variety of other high-tech seating options. Our seating options have innovative designs, that maximizes functional independence while providing an appealing look and feel.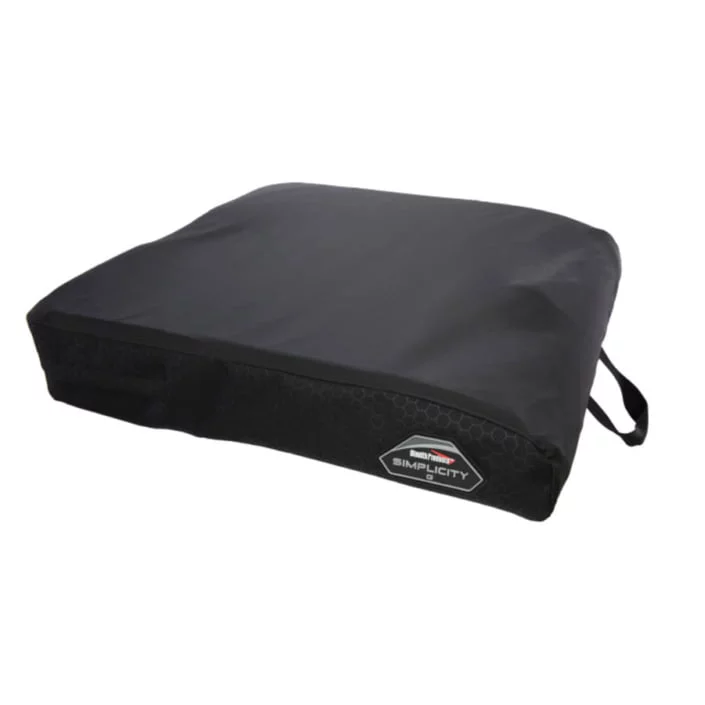 A variety of back and seat cushions are available from Quantum Rehab to meet consumers' pressure management needs. CoolCore technology is built in to many of our cushions to help keep you comfortable. We offer many different options for your power chair cushion needs.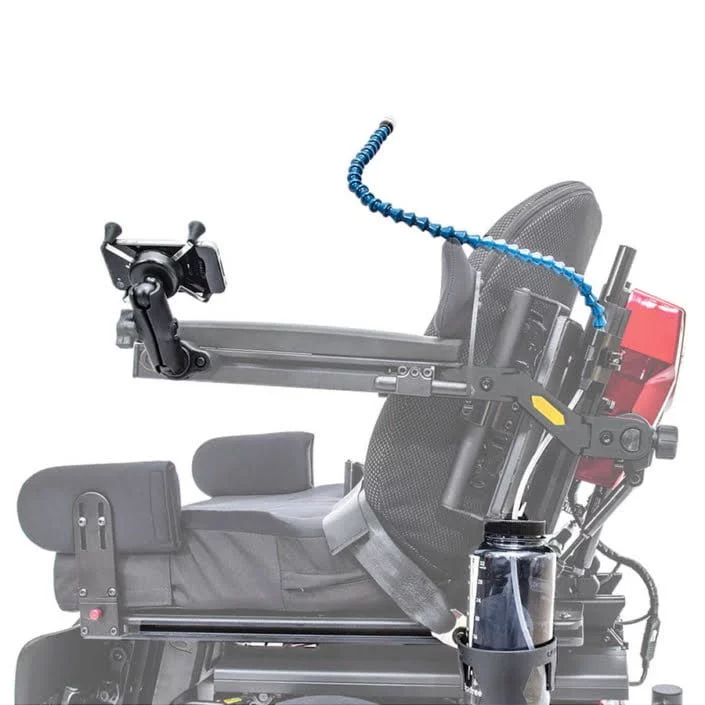 Make your power chair truly unique with one of our accessories. Our saddlebags offer convenient storage options, while the XLR USB charger lets you charge your smart device while on the go. Ask your local dealer for more information.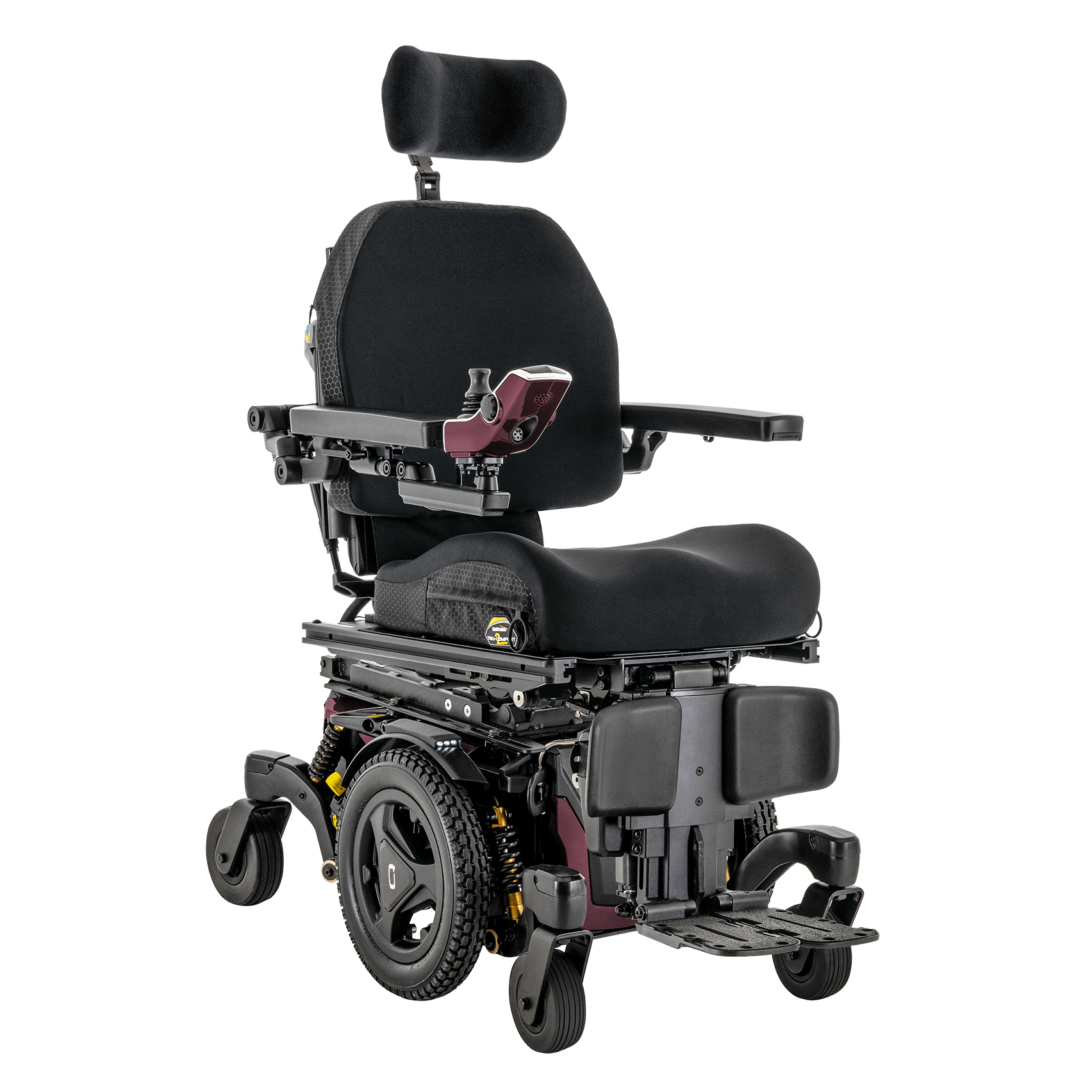 Extremely narrow
Edge 3 Stretto
The Edge 3 Stretto is one the narrowest, most maneuverable power chairs on the market! This narrow power chair base is perfect for navigating tight corners and small spaces. With an overall width of 520 mm with 12,5" drive wheels, the Stretto is the best narrow wheelchair for children, teenagers and small adults to use in the home.
Most frequently asked questions
Everything you need to know
How do I get new parts?
If you need replacement parts, new tires or new batteries, contact your authorized Quantum provider. They will order the parts for you and install them on your power chair!
What if my power chair gets wet?
Your power chair, like most electrical equipment, is susceptible to damage from the elements. Avoid damp areas of any kind. Should your power chair come into contact with water:
Thoroughly dry with a towel as soon as possible;
Allow your power chair to sit in a warm, dry place for 12 hours to allow unseen water to evaporate;
Check the operation of the joystick and the brakes before using your electric wheelchair again;
If you find any inconsistencies, take your power wheelchair to your provider.
How often do I need to charge the batteries?
How often you use your mobility scooter or power chair determines how often you should charge your batteries.
If you use your mobility scooter or power chair daily, charge the batteries as soon as you finish using your mobility product for the day. We recommend charging your batteries for at least eight to 14 hours after daily use. If you use your mobility scooter or power chair less frequently, we recommend charging the batteries eight to 14 hours twice a week for a maintenance charge. We do not recommend charging the batteries for longer than 14 hours. Refer to the owner's manual supplied with your battery charger for additional information.
Overview
Download our
product brochure
Download our product brochure here to get an overview of our current product range!