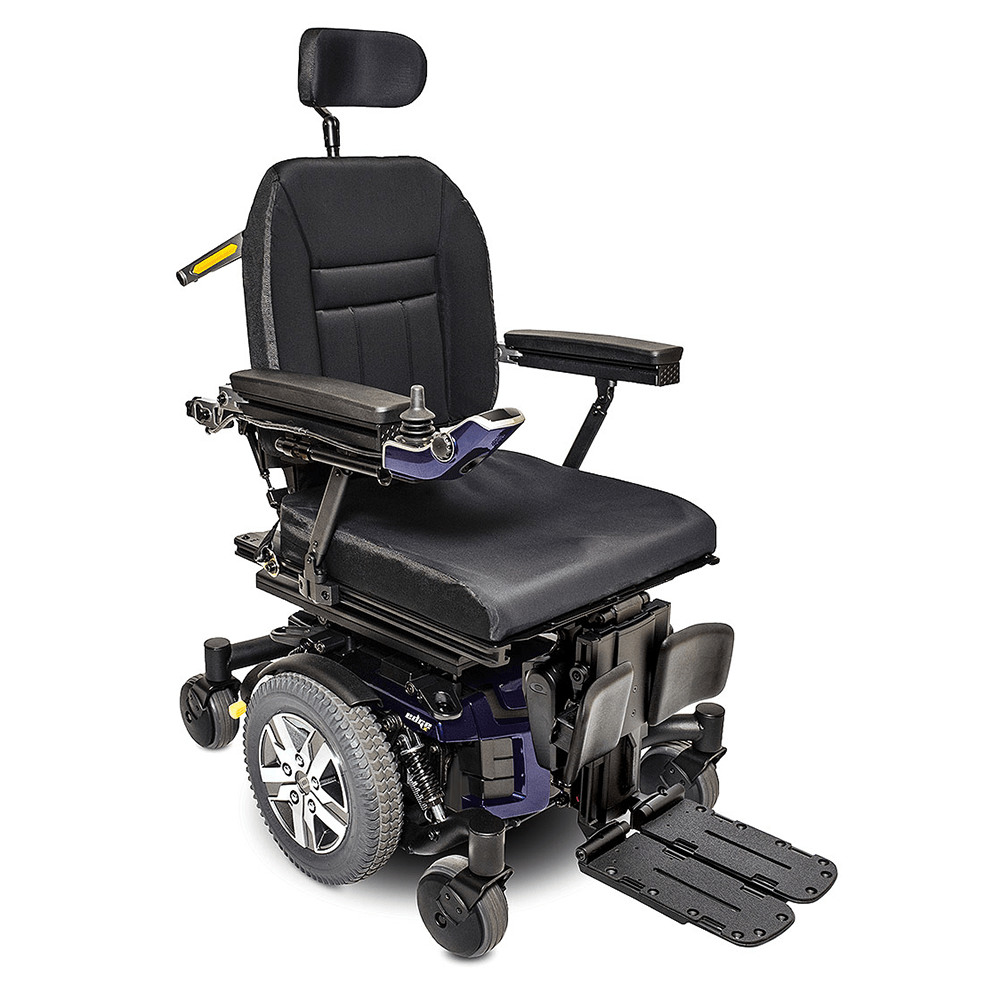 Q6 Edge Z
MDR Class I (2017/745/EU) Medical Device
Designed for durable rugged outdoor performance and precision indoor manoeuvrability
The Q6 Edge Z utilizes powerful 4-pole motors for maximum torque and Mid-Wheel 6 design for aggressive outdoor performance and precision indoor manoeuvrability. The Q6 Edge Z accepts a broad range of exclusive seating and electronics options for unmatched adaptability and rehab capability.
Specifications
Weight capacity
136 kg
54,4 kg with pediatric option
Maximum speed
Up to 10 km/h
Range
Up to 33,8 km
Length
904 mm
Width
667 mm
Ground clearance
64 mm
Turning radius
502 mm
Suspension
Yes, ATX Suspension (Active-Trac with extra stability)
Drive wheels
14" flat free or pneumatic
Castor wheels
Front: 6" solid
Rear: 6" solid
Drivetrain
Two motor, Mid-Wheel 6
Brakes
Intelligent braking, electromagnetic regenerative, disc park brake
Batteries
2x 62 or 75 Ah
Battery weight
62 Ah: 18,7 kg
75 Ah: 24,4 kg
Battery charger
8 Amp, off-board
Overview
Download our
product brochure
Download our product brochure here to get an overview of our 2021 product range!
Features
Mid-Wheel 6 allows six wheels on the ground for maximum stability
Compatible with TRU-Balance 3 Power Positioning
Low impact OMNI-Casters (nylon, spherical-shaped casters) on front and rear prevent wheel hang-ups
ATX Suspension (Active-Trac with extra stability) incorporates front OMNI-Casters and semi-independent rear caster beam for enhanced performance over more varied terrain